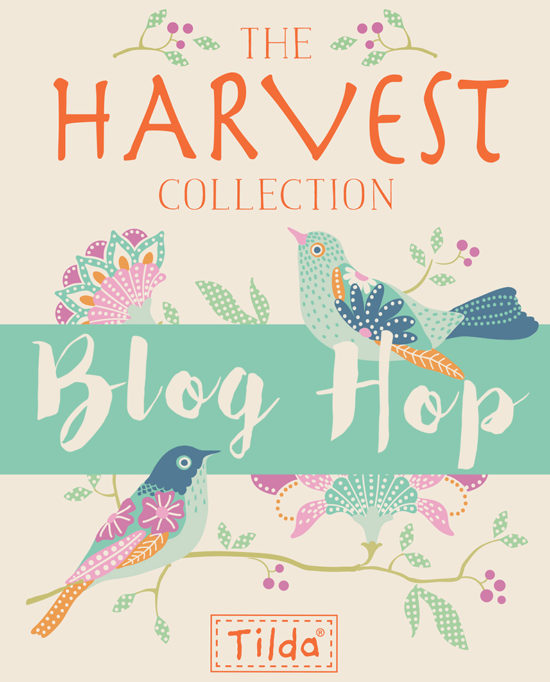 Hello hello!   I've been lucky enough to have had the chance to play with Tilda's new fab­ric range Har­vest over the past few weeks.   It's such a pretty col­lec­tion of col­ours and prints and today's the day I get to share what I've been mak­ing as part of the Blog Hop 2 Green Zebras have organ­ised.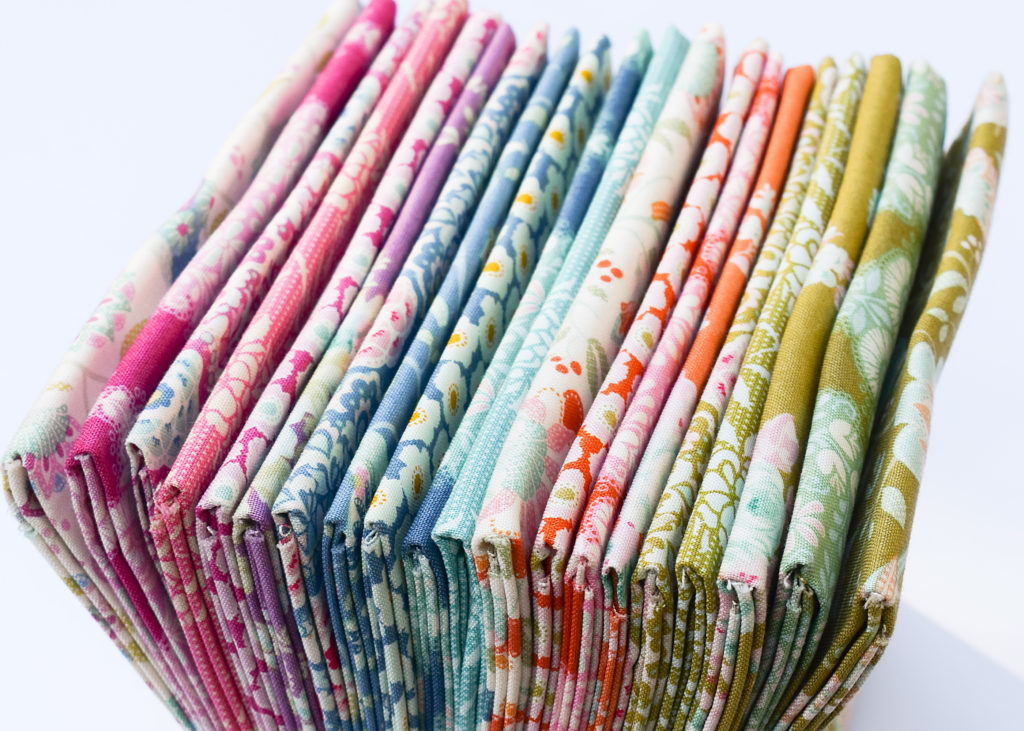 When this stack of beau­ties arrived on my door­step I thought I might remake one of my exist­ing pat­terns.   I even got as far as col­our­ing up a couple of my exist­ing designs (Bloom & Down South).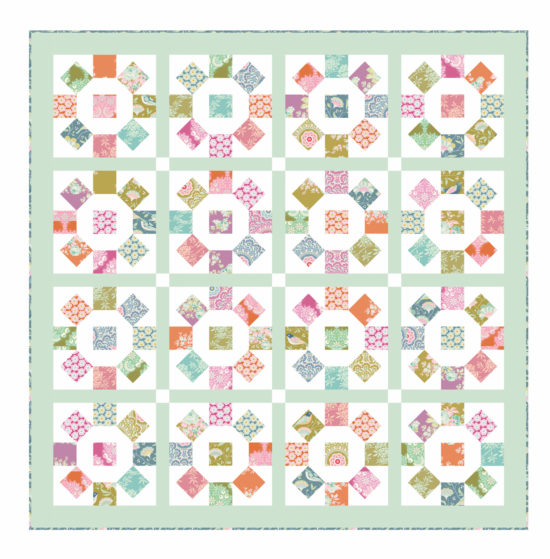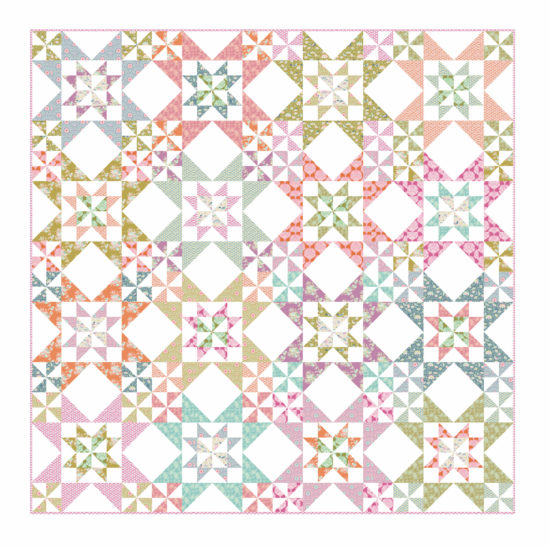 But then, I thought it'd be fun to see what I could come up with that could be trans­lated into a mini tutori­al for you all.
Here's what I came up with…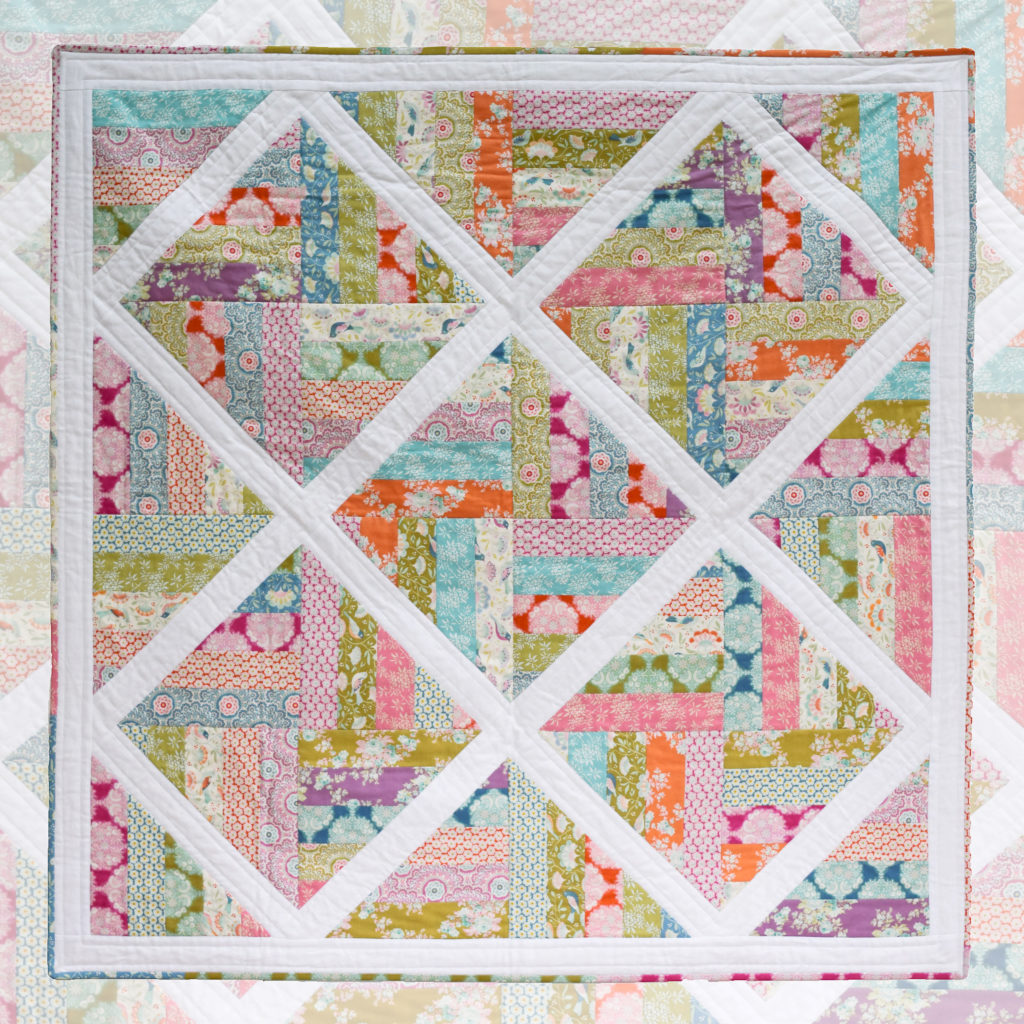 It has a lot less white than my nor­mal style but it was really fun to just go with the flow and see what I could do by cut­ting a whole heap of 2.5″ strips.   Even the lin­en sash­ing strips were cut as 2.5″ strips!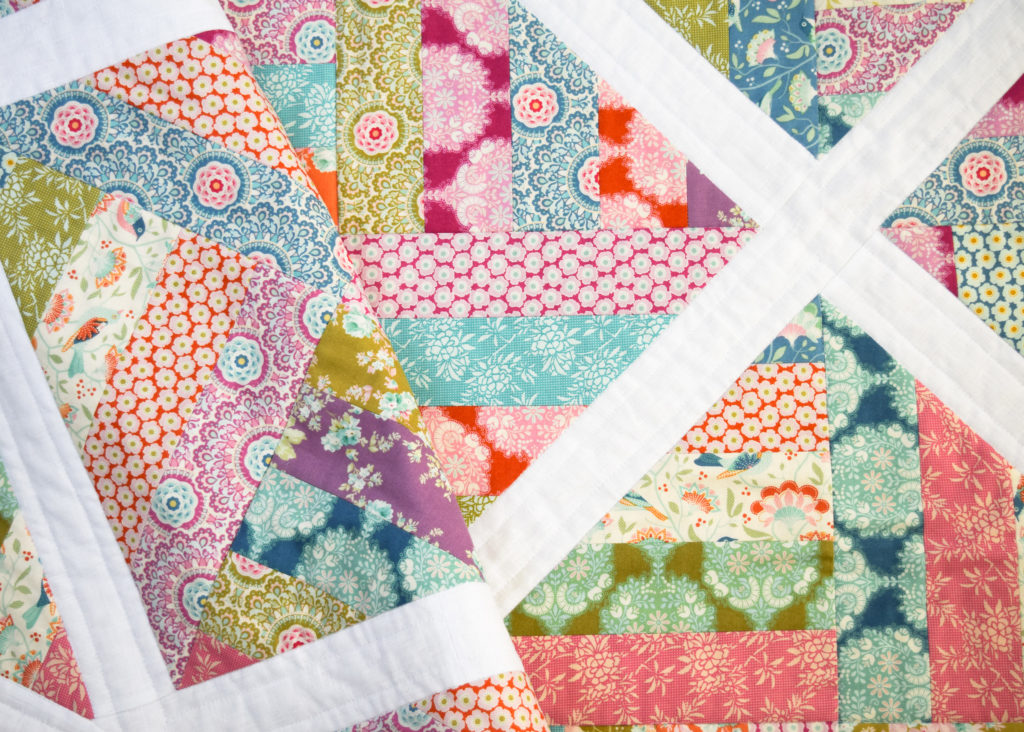 And, it couldn't be easi­er!   To make a quilt the same size as the one shown above (47.5″ x 47.5″) just fol­low the simple steps below, add some 2.5″ sash­ing strips and a bor­der also made with 2.5″ strips and you'll be done in no time!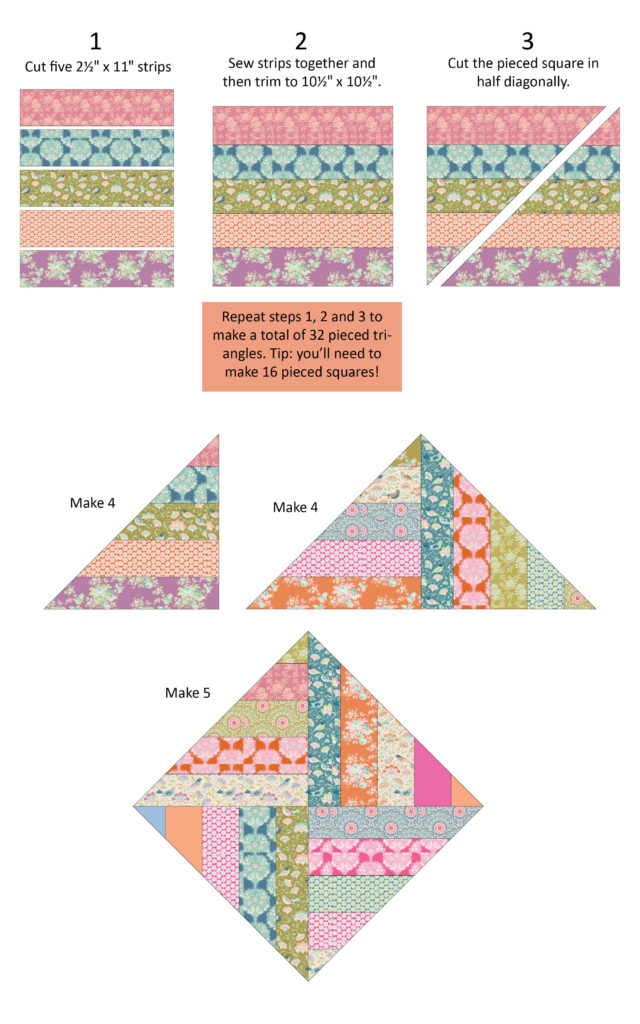 My one tip for this quilt is to make sure you take a little bit of time to pin before sew­ing.   By cut­ting the squares diag­on­ally you'll be cre­at­ing bias edges and they can stretch if you're not care­ful.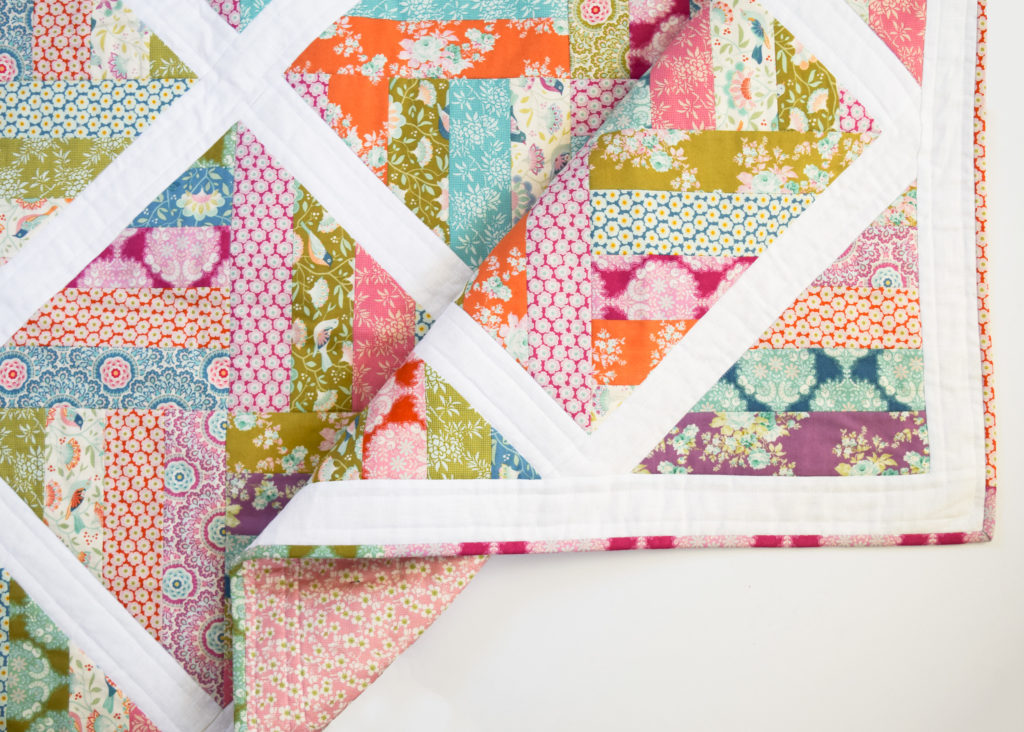 Tilda Har­vest will be avail­able in stores in Aus­tralia on the 1st of August.   Get in quick though because this col­lec­tion is sure to go quickly!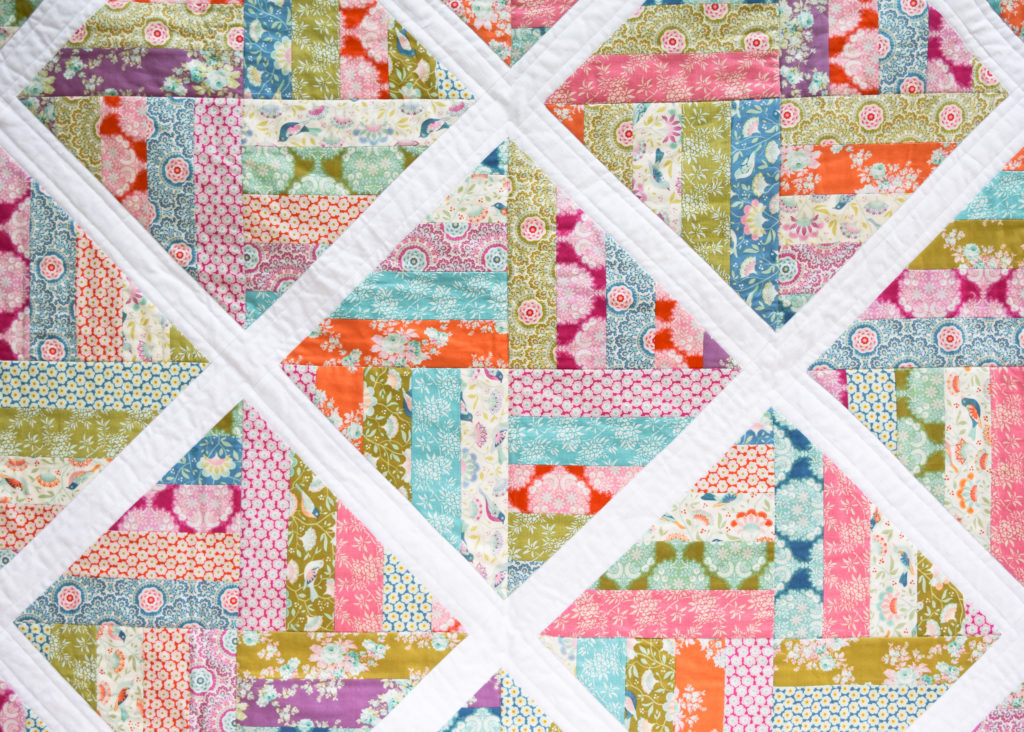 The Tilda Blog Hop con­tin­ues until July 30.   Stop by these oth­er awe­some blogs for even more fun and inspir­a­tion!
July 21st — Aqua Pais­ley
July 22nd — Tied with a Rib­bon
July 23rd — Andrie Designs
July 24th — Tadah Fab­ric and Pat­terns
July 25th — She Quilts A lot
July 26th — Molly and Mama
July 27th — Wife Made 
July 28th — Jenny of Ele­fantz
July 29th — A Spoon­ful of Sug­ar
July 30th — Two Green Zebras
Have a great week,