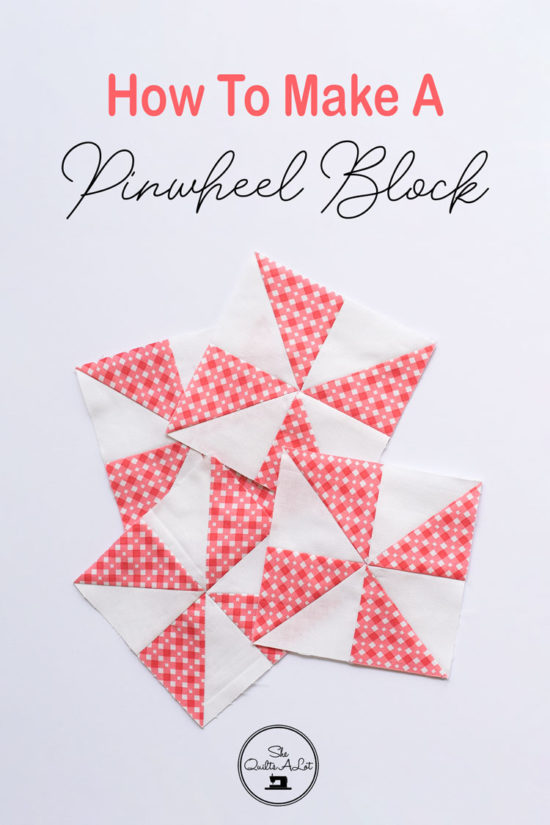 Last week I shared a sweet little pin­wheel quilt I had made with Gnomes & Garden fab­ric. Thank you for all the sweet com­ments I've received about that quilt. It really is very much appre­ci­ated. Today, I'm shar­ing my meth­od of mak­ing pin­wheel quilt blocks with a video tutori­al and PDF cheat sheet.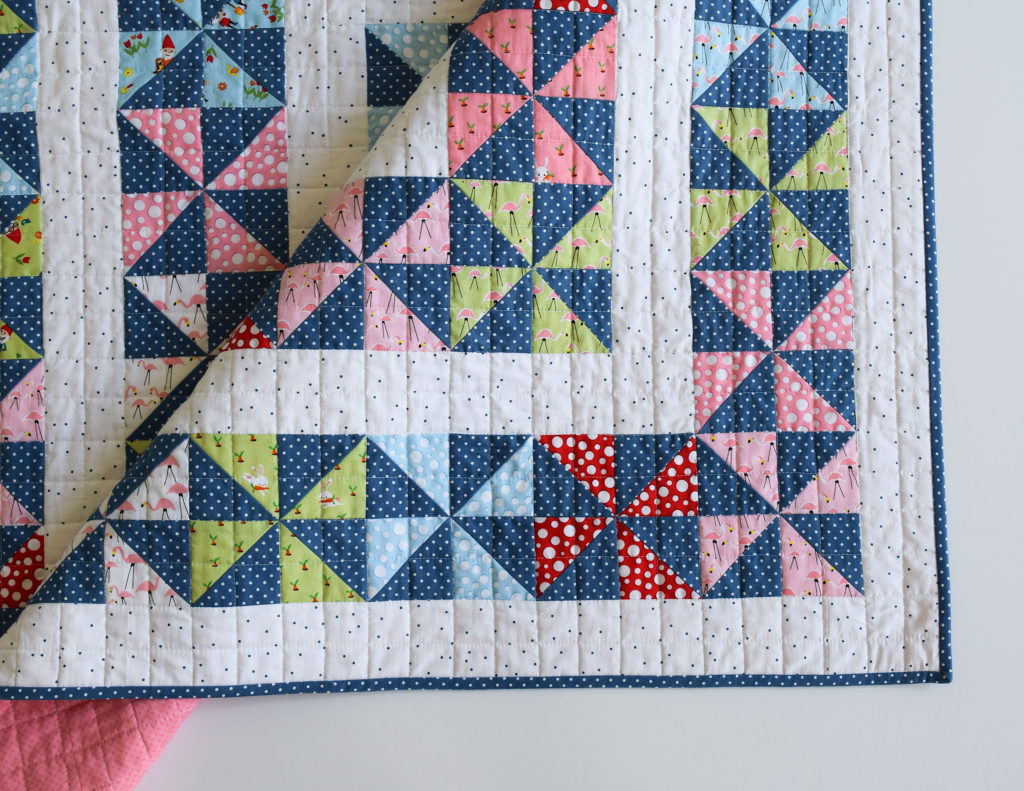 I figured a tutori­al to help make sure your pin­wheels always have nice pointy centres was a good idea! And you might even like to prac­tice a few before jump­ing in to mak­ing the Pin­wheel Baby Quilt. You can view the video right here…
To go with the video tutori­al I've put togeth­er a cheat sheet. It details my meth­od of mak­ing pin­wheels along with a handy ref­er­ence chart with the quilt math to make pin­wheels in all sorts of sizes.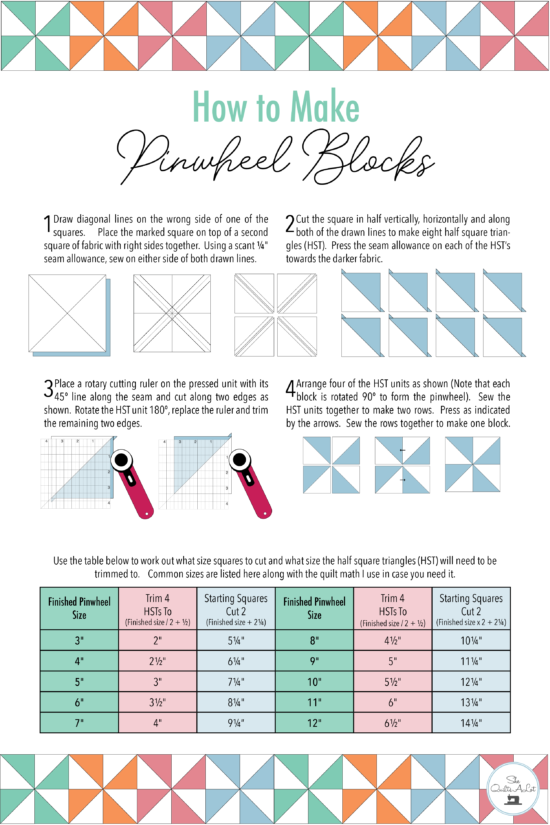 You can down­load a PDF ver­sion of the cheat sheet by click­ing here. You can also 'Pin" the cheat sheet to Pin­terest so that it's easy to find in the future. I hope you find it help­ful.
Last but not least… Here's a little sneak peak of a couple of oth­er ver­sions I have made of my Pin­wheel Baby quilt. I'll share these along with a full tutori­al to make your own quilt later this week.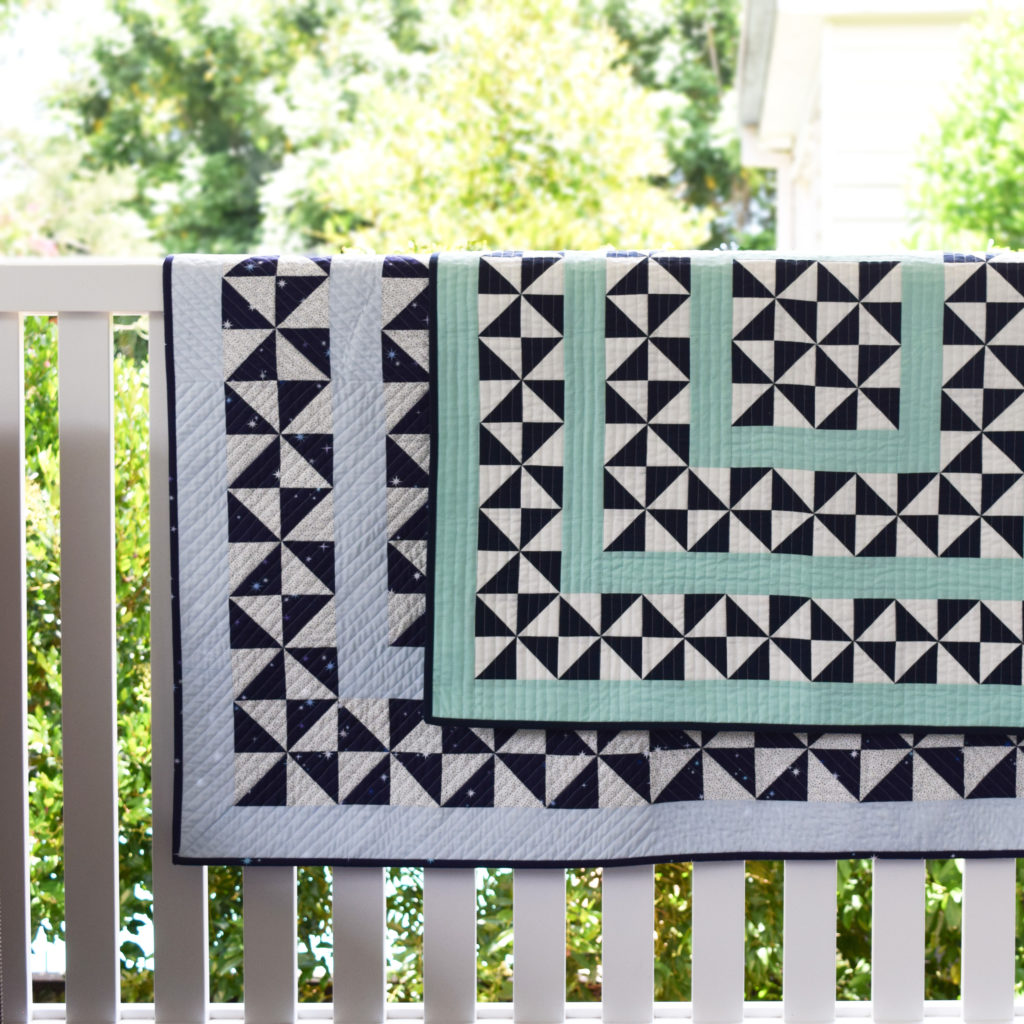 Happy pin­wheel­ing!