I'm so happy to be shar­ing a tutori­al for my Pin­wheel Baby Quilt. The Pin­wheel Baby Quilt is a super simple, begin­ner friendly quilt pat­tern that can be made with yard­age or, with squares of fab­ric from a lay­er cake. It works for gender spe­cif­ic fab­ric, solids and also cute prints.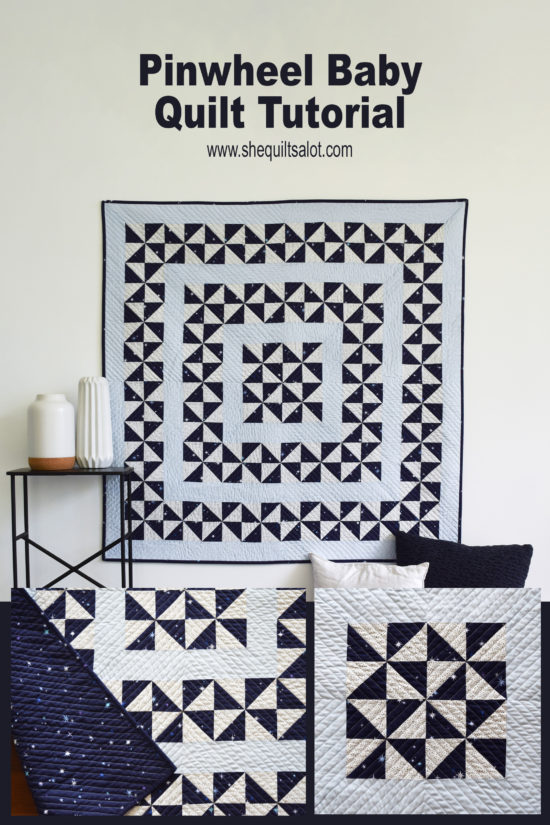 Before you dive in to mak­ing your quilt you might want to check out the video tutori­al I shared earli­er this week. It provides a whole heap of inform­a­tion for mak­ing your pin­wheel blocks per­fect. You can access that post and the video by click­ing here. There is also a down­load­able cheat sheet you can save for later which will help with mak­ing pin­wheels in all sorts of sizes.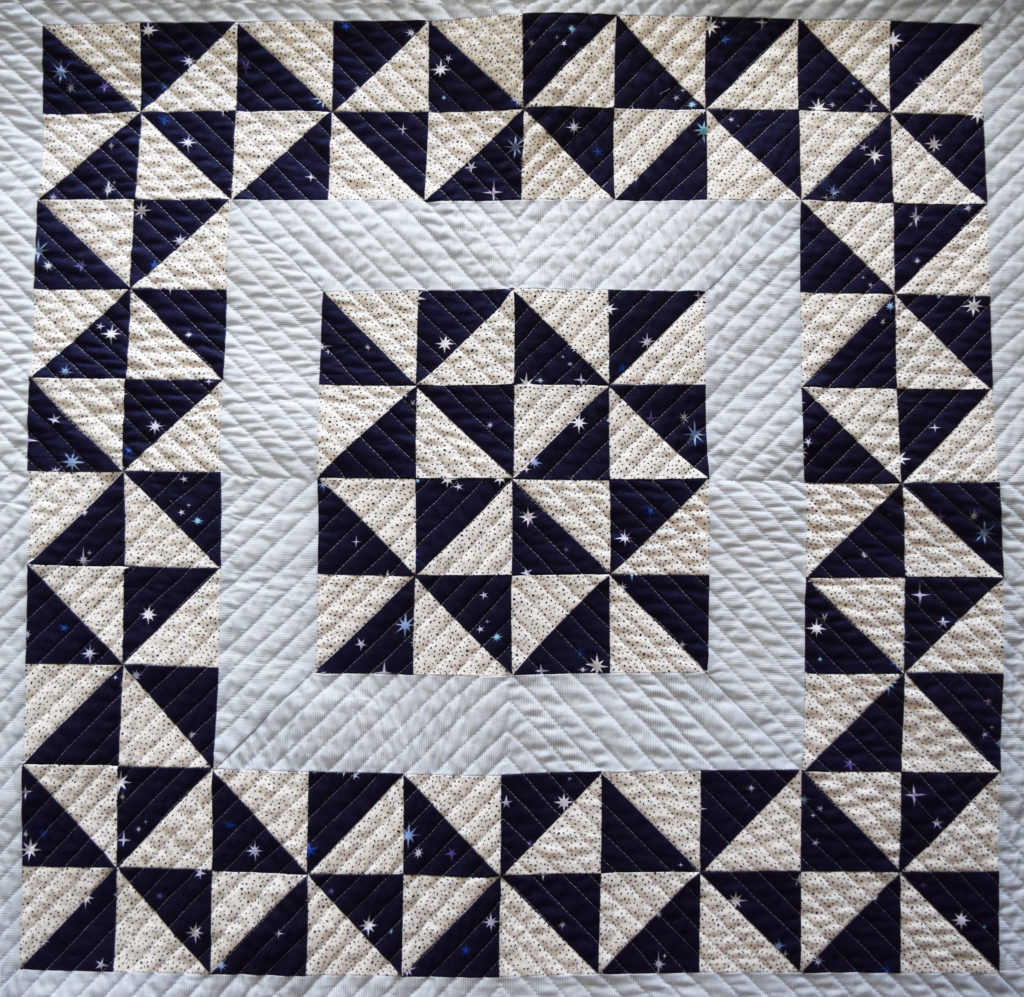 This pat­tern is so much fun to make! I've already made three of them and I have plans to make one with lar­ger pin­wheels in a rect­an­gu­lar shape next. You can down­load the PDF tutori­al for mak­ing the quilt by click­ing here.
The first ver­sion I made used a whole heap of fly­ing geese offcuts from anoth­er quilt I've made (more of that one soon!). It's slightly smal­ler than the oth­er two at just 36″ which is prob­ably a bit too small to con­sider a baby quilt but it is cute all the same. The pin­wheels in this one fin­ish at 4″ square. I used Moda Bella Solids, Bleached White PFD (9900–97), Navy (9900–20) and Aqua (9900–34) and quilted it on my home machine with straight lines.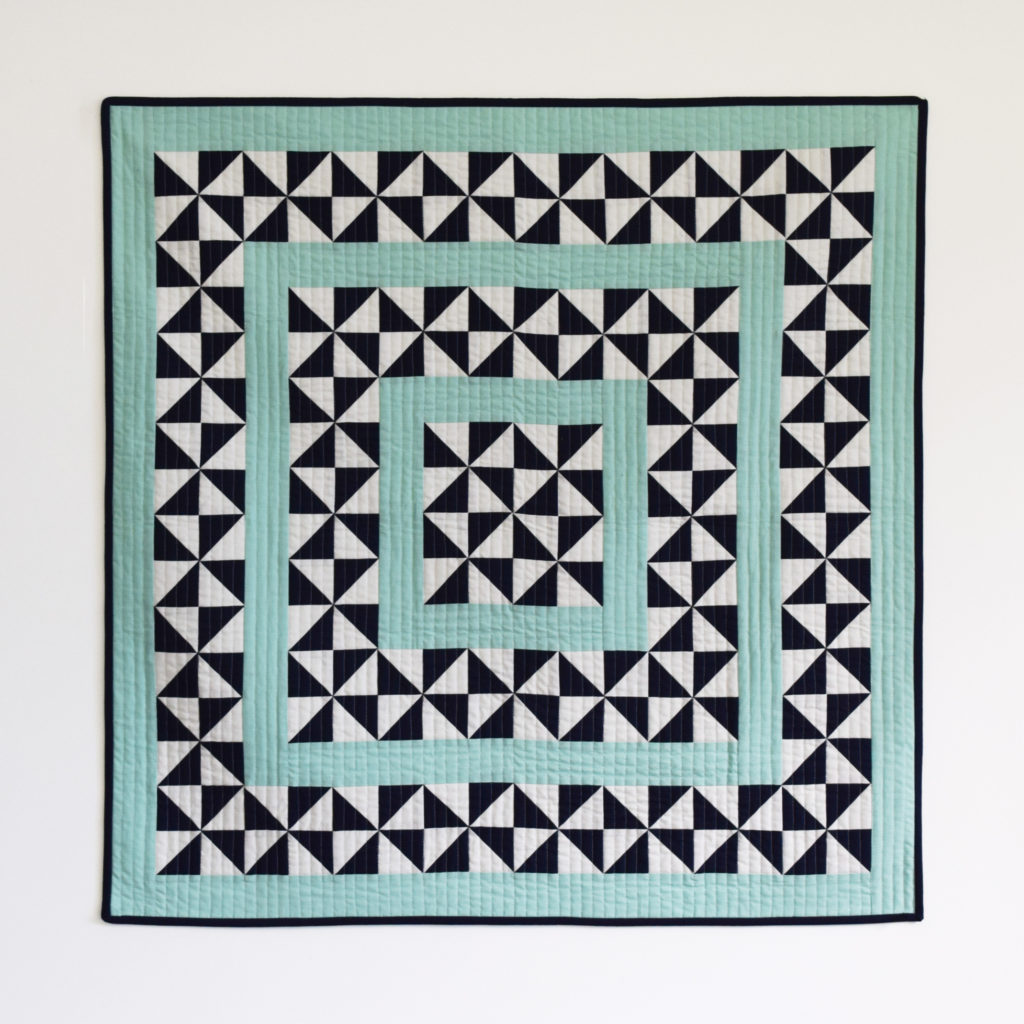 The second one has been gif­ted to my cous­in for her sweet baby boy. It used 5″ fin­ished pin­wheels and is 45″ square. A much bet­ter size don't you think?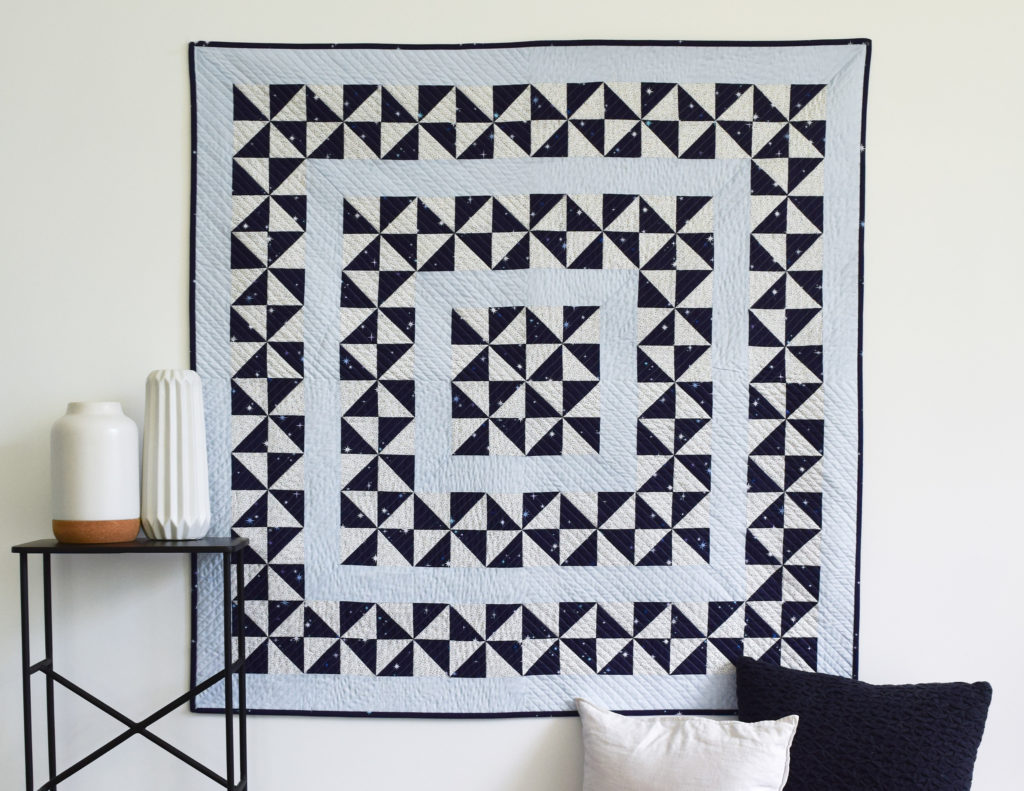 I also quilted this one on my home machine with this x design. I love how it turned out! Per­fect crinkles just ready for play­ing on or snug­gling in.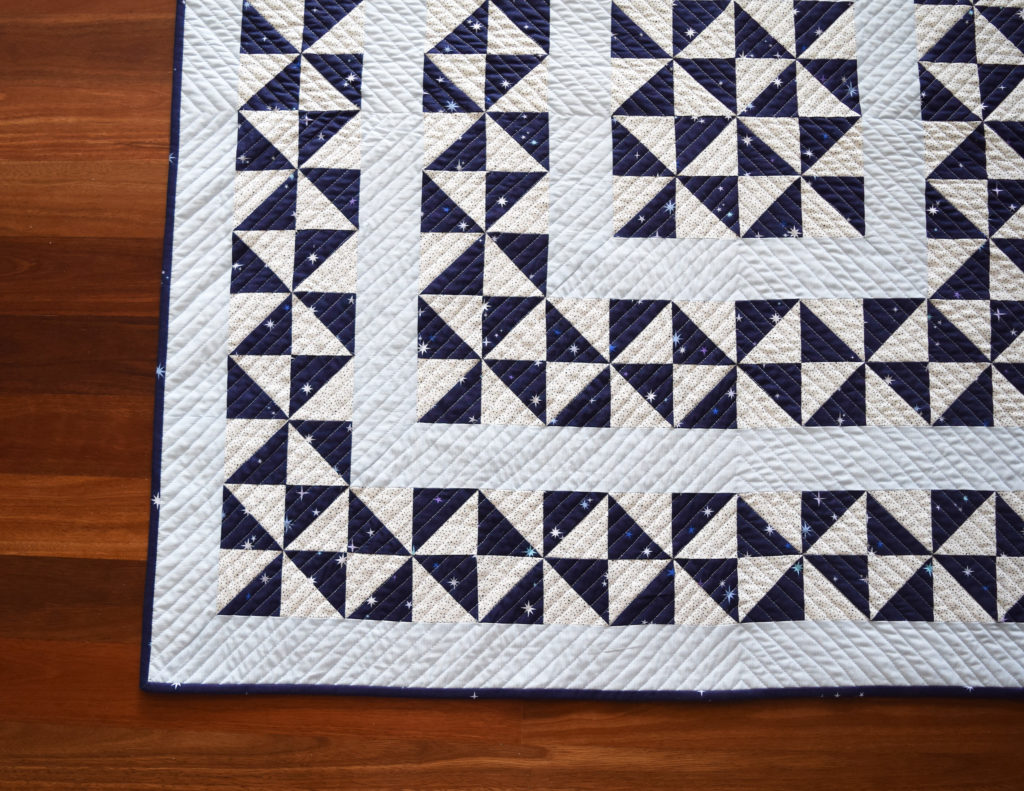 And of course, the last one I made was with the super ador­able Gnomes & Garden fab­ric range from Riley Blake Designs. I blogged about that one last week.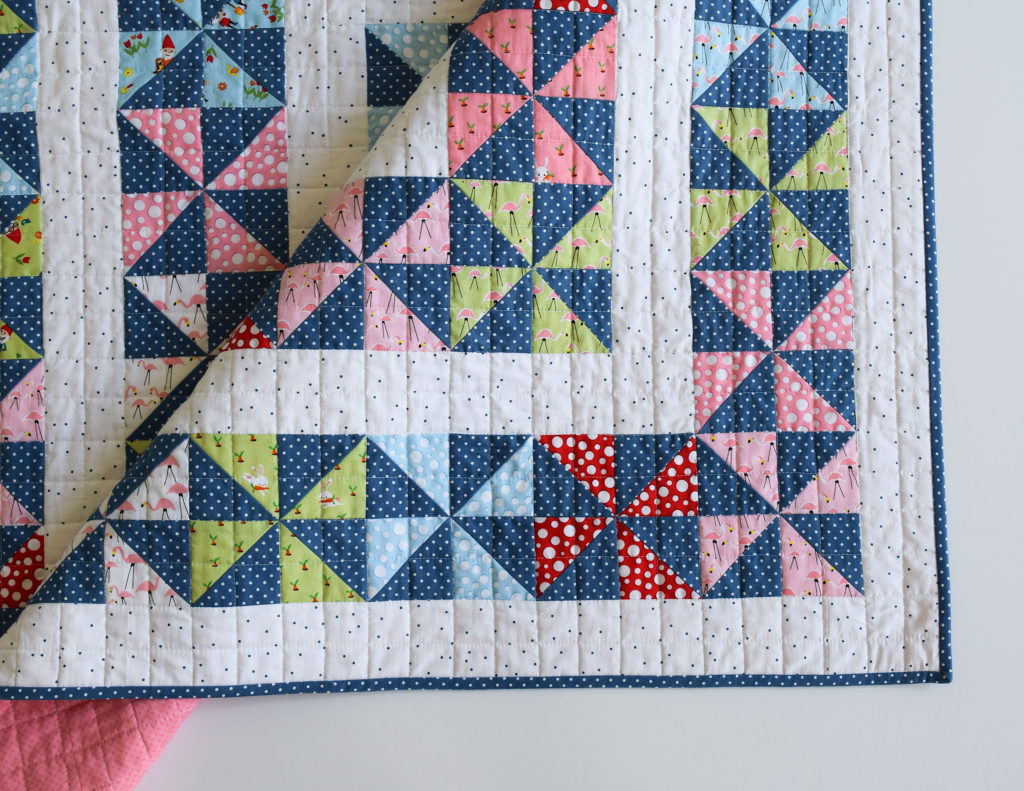 I hope you like this little quilt and the PDF tutori­al for it. If you make a your own I would love to see it! You can send pic­tures to me at [email protected] You can also tag me on social media.
Have a great week!